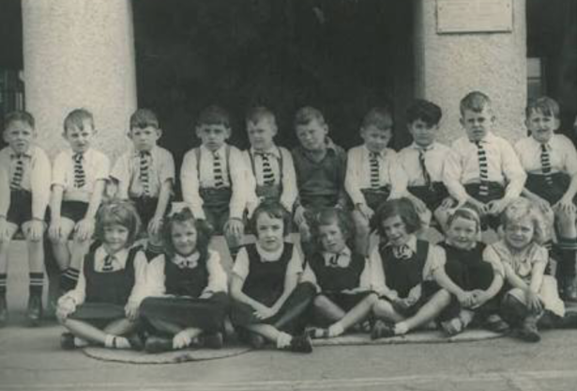 Uniform History
There has always been a school uniform in Sacred Heart since it started. There have only been small changes in the uniform over the years. The most recent change was when the boy's long trousers were introduced by Mr Turley, Principal from 1994-2016, when he was asked by various groups of senior boys. The girls originally had a black pinafore but this is now a green and blue tartan. The senior girls wear skirts instead of pinafores.
The girls uniform changed when their dark green bow tie changed to a plain green tie like the current boy's tie. As you can see from the photo below, our tie was changed from a checkered pattern to a plain green tie. Green and white are the colours our school wears.
Current Uniform
Our school has a different winter and summer uniform. A summer 'skort' for our Year 1-6 girls and a winter 'skort' for our Year 7-8 girls and grey pants for all students have been added. The trousers will also be unisex and will be a winter option for all our students.
All uniform items can be ordered from NZ Uniforms, Thorndon, click on the 'Find your school' button, enter Sacred Heart Cathedral School, then click on 'School Products' drop down button and select 'Uniforms'.