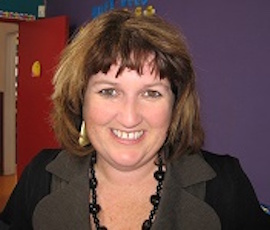 Mrs Bernadette Murfitt
Principal
Principal's Welcome
My name is Bernadette Murfitt and I have been Principal at Sacred Heart Cathedral School since the beginning of May 2016.
I am extremely fortunate to be in this very privileged position working alongside a dedicated staff, motivated students, a highly functioning Board of Trustees, and a parent community who are committed to supporting all that we do here at Sacred Heart Cathedral School.
If you are interested in sending your child to our school please feel free to contact me at any time to talk further about the opportunities that are available at our school or to arrange a visit.
Our Mission statement captures our approach to learning "To educate our children within a Catholic environment to achieve their full spiritual, academic and personal potential. We hold high expectations for student achievement and work to ensure that our students are knowledgeable and skilful. We also want our students to be excited about what they are learning and for the learning to be relevant and meaningful.
We approach student learning believing that " one size does not fit all" and we aim to meet individual learning needs This approach can be seen in everything we do – how we teach in the classrooms, learning opportunities that students have, celebrations of learning, extension and remedial programmes for those needing targeted support.
As a learning and faith community we value partnership. At Sacred Heart Cathedral School you can expect to be warmly welcomed. You can also expect to see the latest innovative ways of delivering the curriculum. As a staff we constantly challenge ourselves to be the best that we can be.
Our students are warm, caring, friendly, smart and talented. We are committed to ensuring that our students that leave Sacred Heart Cathedral School are confident, connected, actively involved lifetime learners.